The Team
David M. Key, Managing Partner, New York, NY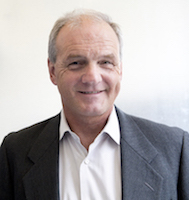 Mr. Key has more than 35 years of experience working with producers, processors and suppliers to the food and agriculture industries. In addition to his role as an advisor to a number of companies, Mr. Key has been directly responsible for more than 300 exclusive engagements for a wide range of clients in the industry. These engagements have included mergers, acquisitions and divestitures as well as working with financial institutions to evaluate and reposition troubled companies.
Prior to founding Key & Company in 2001, Mr. Key was CEO of BuyLogics, an Internet-based e procurement systems supplier for food and agriculture companies based in Santa Clara, California.
From 1994 to 2000, Mr. Key was a partner in the corporate finance group of Ernst & Young LLP. Mr. Key had responsibilities for directing the firm's corporate finance activities for clients in the food, agribusiness and life science sectors.
From 1985 to 1994, Mr. Key was an investment banker in New York advising clients in the agribusiness and life science industries. His primary emphasis was in seed, plant science and animal health. Mr. Key began his Wall Street career in 1982 when he joined the Farm Credit Banks Funding Corporation. This institution annually issued $100 billion of notes, bonds and specialized securities annually to investors on Wall Street to fund the operations of the Farm Credit System, the nation's largest lender to agricultural producers and farm cooperatives.
Mr. Key was a County Agricultural Agent from 1977 to 1981 working for the University of Vermont Extension Service. In 1984, he obtained an M.S. degree from the Graduate Program in Agricultural Economics at Cornell University.
Mr. Key has also served as an Adjunct Lecturer at New York University where he teaches a course on mergers and acquisitions.